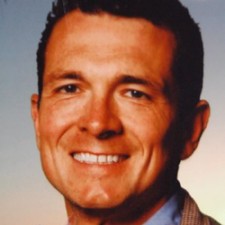 Beaumont Vance, author of Enterprise Risk Management for Dummies and previous owner of RM Reports, has started a new blog. His posts will focus on quantifying uncertainty, corporate risk management at the strategic level, and a variety of other relevant topics.
June 29, 2015 (Press Release) - Beaumont Vance, author of Enterprise Risk Management for Dummies and editor of Risk Management Reports, has launched a new blog. Vance's blog will focus on strategic level risk management for the board and C-suite level of decision-making.
Themes will include applying new concepts to strategic risk management, e.g. decision science, complexity theory, econometrics, Big Data, modeling, Monte Carlo, Bayesian statistics and belief networks, systems dynamics and game theory. Vance will likely also branch out into other areas. "I'll write about any topic that happens to interest me," he said.
A consummate polymath, Vance is the ideal person to fuse together multiple disciplines into a single, elegant suite of solutions. "Risk management is a field that requires a multidisciplinary approach," he said. His track record shows that he's capable of presenting information to readers in a way that is digestible and clear, from the basics to highly complex ideas.
Vance has long made the case that risk management - though evolving - is not going to go away. His blog continues to explore the field and it already features insightful posts. Topics so far include defining risk (and why action is more important), underwriting, and today's threat of computer hacking. His writings show his ability to connect current events and issues in the business world to more abstract concepts that are equally relevant to decision makers.
Beaumont Vance's blog can be found at www.beaumontvance.com.
About Beaumont Vance
Beaumont Vance is a veteran in the field of enterprise risk management. In addition to his experience developing and implementing risk management and risk financing programs, he co-authored of Enterprise Risk Management for Dummies and is the editor of Risk Management Reports. He has also shared his expertise as a featured panelist at industry events.
For more information, visit www.beaumontvance.com.
Source URL: http://prweb.com/releases/2015/06/prweb12810603.htm
Share: